We are excited to share some beautiful jewelry from designer
Lauren Milmine
. Her jewelry is handcrafted using high quality authentic materials such as agate, druzy, amazonite and fish skin (to name a few). Lauren loved jewelry from a young age and comes from a family that is artistically gifted. Her mother and sister are both interior designers in Atlanta, in other words, she comes by it honestly. :)
Lauren was a bridesmaid in the wedding that I attended at The Waterfall Club. My friend Natalie told me that I had to meet her, and we actually bumped into each other by chance in the powder room. She is so personable, and I just loved meeting her. Lauren is the mother of three-year-old twins. I am not sure how she finds the time to create these beautiful designs, but I am glad she does. Shop her
website
for your own unique piece. She is always adding new pieces to her site.
amazonite nugget and antler vertebrae necklace with a silk tassel
Recycled African glass bead necklace with Rose quartz point "fringe"
Blush fish skin bracelet with titanium rainbow agate stone
White druzy agate and coral teardrop earrings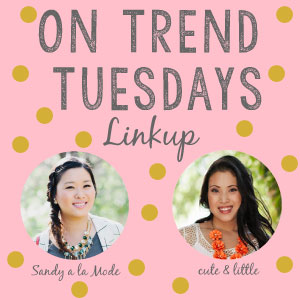 This post is sponsored by Lauren Milmine Designs.
All opinions are our own.