My beach bag used to be filled with magazines like
Vogue
or
In Style
, and I loved to sit on the beach and read. These days, reading on the beach is a distant memory. Instead, I try to keep two eyes on three kids who all love the waves a little too much for me to feel comfortable, and my beach bag is loaded down with snacks and games and towels and sunscreen.
But, a girl can dream... and in my fantasy I'm wearing a cute bathing suit with a light weight coverup. I'm reading Erik Larson's
Dead Wake
(I know it's not exactly a "beach-read," but I'm dying to read it) while Van Morrison sings Tupelo Honey in the background. I have a change of clothes tucked away so that I can get out of that wet suit before I head up for margaritas in the late afternoon. Doesn't that sound like fun? As I said, a girl can dream!!

Linking up with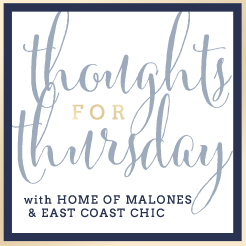 Waltz Me To Heaven is part of affiliate marketing programs, which means if you click a link on our blog, we may or may not earn a commission.